What you didn't know about Eco-Luxury Fashion
Brands like ours care for their people and for the planet. We take time to make meaningful connections with the best people possible.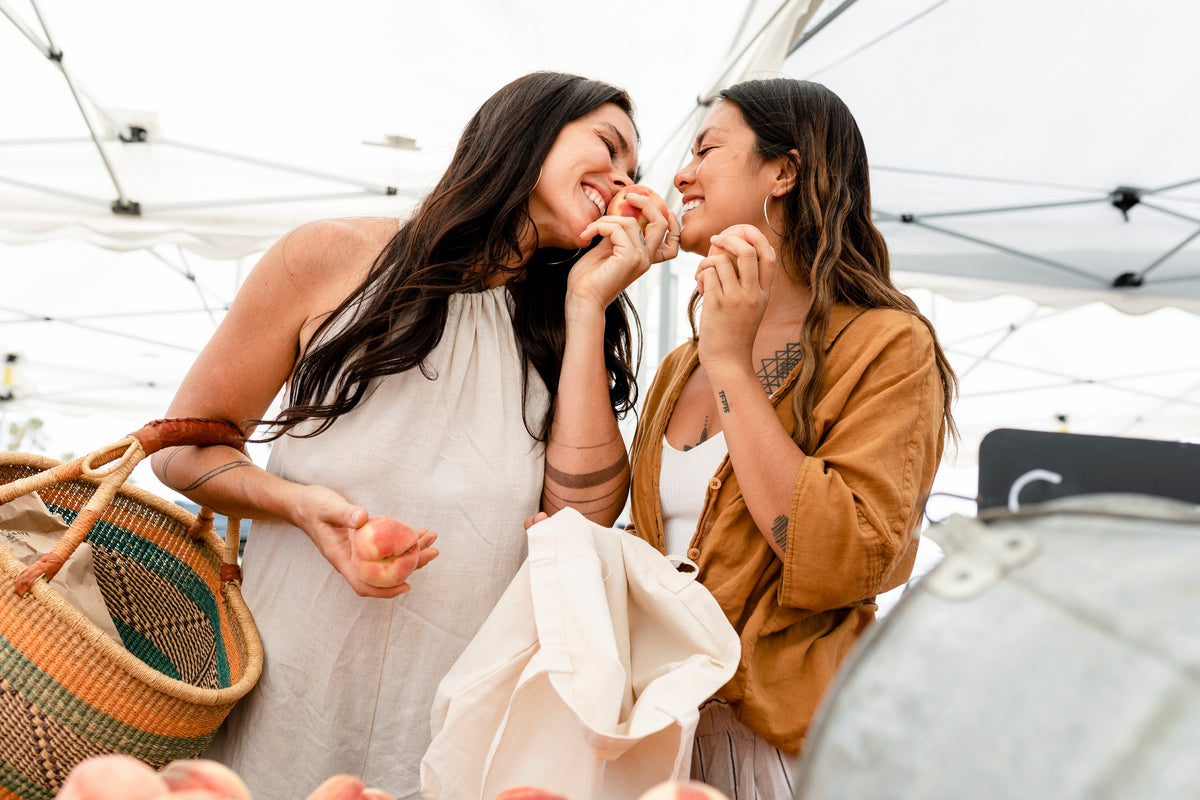 The fashion industry is one of the most polluting industries in the world.
Read on to learn what you didn't know about eco-luxury fashion.
First, what is Eco-Luxury Fashion ?
This term in a fashion context is used to describe something that is "ecological" or "sustainable" at a high price point due to quality, ethical value chain, and brand proposition. We have luxury brands all around us, both national and international. And what do these brands have in common, besides their elevated price points?
" The perception of quality, design, and aspiration "
Many of us, someday wants to own a highly-priced bag because the fashion industry has somewhat inserted that thought in our heads. We are told that these brands offer value and quality, so we are meant to spend a high amount of money on a brand. Many of us used to have the perception that everyone had to see what brand we are wearing. But this perception is such a misconceived concept that can impulse us to do things for no meaningful reason.
Do you dare to try Eco-Luxury Fashion ?
Ask yourself this question, and honestly make that thought in your head. The big brands that have been in this industry for a while don't need any more marketing because people already perceive them as good brands, but most brands are not as good as they seem. Most brands don't care about their people or the planet.
Most brands have a profit mindset and suck all of the pennies they can from a sale to divide their profits with the high management level of their companies, and who is paying the price for this? Unfortunately, the people at the bottom of the chain.
" Eco-luxury is Fair and Ethical "
HabereIndia is a sustainable brand, and we wanted to share our story with you
We make handmade collections of authentic straw hats, straw baskets, leather and straw bags, and other home decor. Each purchase of a HabereIndia artisan made product helps us to actively engage in supporting artisans obtain fair prices for their goods and helps promote their sustainability, while helping us raise awareness for the need of higher ethical and environmental standards in international trade.
Eco-luxury fashion brands look for the most talented artisans to produce a high quality products  
Brands like ours care for their people and for the planet. We take time to make meaningful connections with the best people possible. Our products have top-quality finish, our price point enables us to provide a unique artisan-made product to our clients, who are just as important as our producers. But most importantly, we give a fair salary to our artisans so that they can sustain their families.
THE PRICE IS PRICELESS
We think that when you learn that a brand has strong core values that have their people at the center of everything, the investment you make on that brand is priceless. We honestly hope that you will have our brand on your wishlist as an aspiring label you want in your wardrobe, not because of the luxury aspiration of it, but because you know that every penny counts.
FALL IN LOVE WITH ARTISAN LUXURY
Check out all the styles our brand has available. The next time you think about investing in a luxury brand, switch to eco-luxury, it'll change someone's life forever.