Use 5 Different Types of Baskets Give Your Kitchen a New Look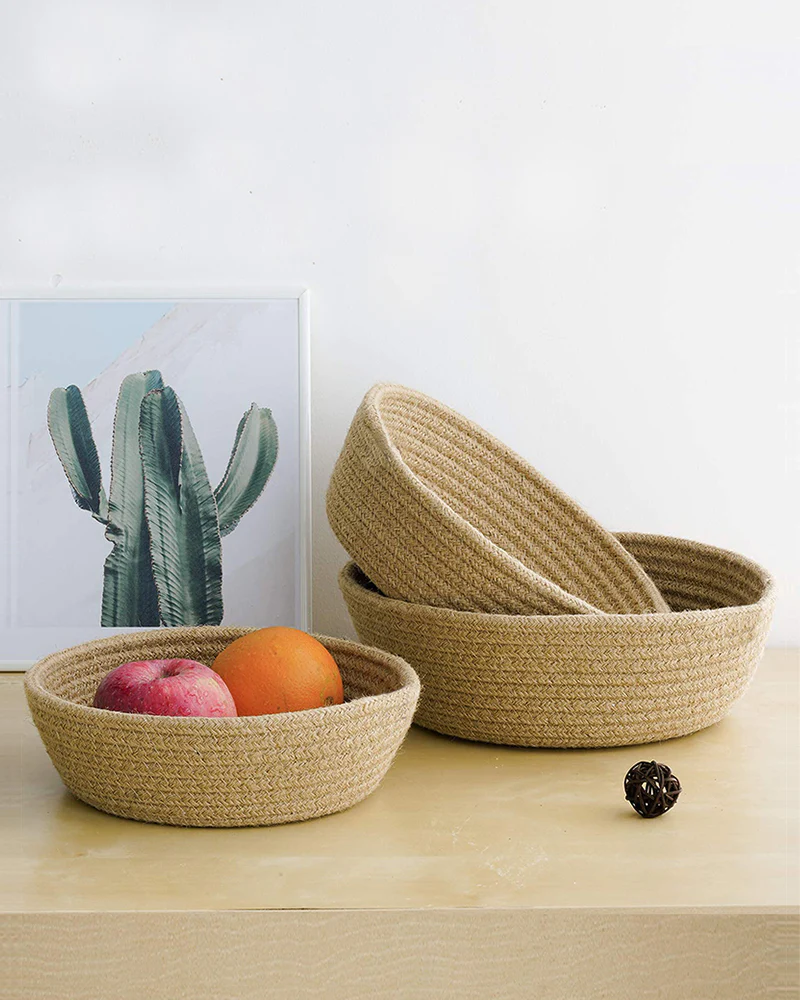 Homemakers now prefer modular kitchens because of their enticing aesthetics and practicality. In the event that you move, it is advantageous that they are simpler to dismantle. However, without the appropriate choice of cabinets and kitchen baskets, this contemporary marvel is lacking. In contrast to typical kitchen cabinets, a modular kitchen allows you to choose and choose the sorts of baskets that must be used, the type of finishing you like, and the design of units that are necessary.
Habere India's inventory includes baskets, which fit well in the enormous variety of layouts that modular kitchens provide. In both ancient and modern culture, baskets are prized as ornaments due to their design and variety. The alternative word for storage is a basket. Kitchen baskets are a constant on the list of things needed in the kitchen since they assist in decluttering and organizing the space. Market baskets come in a variety of sizes and shapes depending on their intended use.
The baskets are available in a variety of forms to serve your needs and come in a variety of designs that match kitchen cabinets. Modern kitchens are all about organization, and what goes inside the cabinets, rather than what is on the outside, is what gives modern kitchens the appearance of being organized. Choosing the appropriate sort of baskets is essential for a kitchen that is free of clutter. Here is a list of necessary baskets you may install to make the most of your kitchen tasks. Ellementry offers your best goods that are handcrafted with food-safe materials and the environment in mind, assisting you in designing a functional kitchen.
Jute baskets are quite adept at performing a number of domestic tasks. They may be utilized in countless ways throughout your house to offer storage. Their use evolves throughout time as our requirements, preferences, and home designs change. Additionally, baskets have a vital ornamental role in interior design by offering layers of pleasant texture and softness that blend in well with other components in a space. Given their reputation, it is wise to spend money on baskets of high quality that will last a lifetime; doing so will also ensure that they last a long time.
Not every basket must be made of wicker, but it must be weaved to qualify as wicker. Wicker baskets are constructed by weaving natural materials like reed, cane, grass, branches, and roots into containers that are used for carrying, storing, or exhibiting objects. Actually, they have countless uses. They can have handles, open tops or lids, be hung on a wall, sit on a table or the ground, and be big or little. They may be created from a wide variety of materials and are available in an infinite number of forms, sizes, and varieties.
Cane baskets can be used to carry and store items for daily tasks. They can also be used as decorations or to exhibit items like flowers. In particular, some cane baskets are made for cooking, and others serve as sieves. Others are employed as a fish or animal trap. The applications rely on your identity, location, and purpose.
Bamboo Baskets
Everyone has a major obligation when it comes to running a home effectively. A family makes use of a variety of tools to run their home. To store their home items, they have a lot of baskets. The families take extremely seriously managing the laundry's load of clothing. Most houses often use plastic drums and buckets to keep their washable clothing. Laundry baskets are a common sight in most contemporary homes. However, among contemporary families that strive for excellence, the popularity of bamboo baskets is growing. Although washing baskets are offered in local marketplaces, many prefer to purchase them online for a variety of reasons.
Around the world, seagrass baskets are becoming more and more popular. Natural fibers are favoured since sustainability is now a key concern for customers. Seagrass goods purchased in bulk can be painted or dyed to add decoration. Regarding dyeing, seagrass is more suited to dark hues, albeit they may fade with time. Seagrass may also be painted with a variety of colors, however the paint tends to flake off very readily.