Summer Essentials' Top Five Picnic Baskets for Outdoor Meals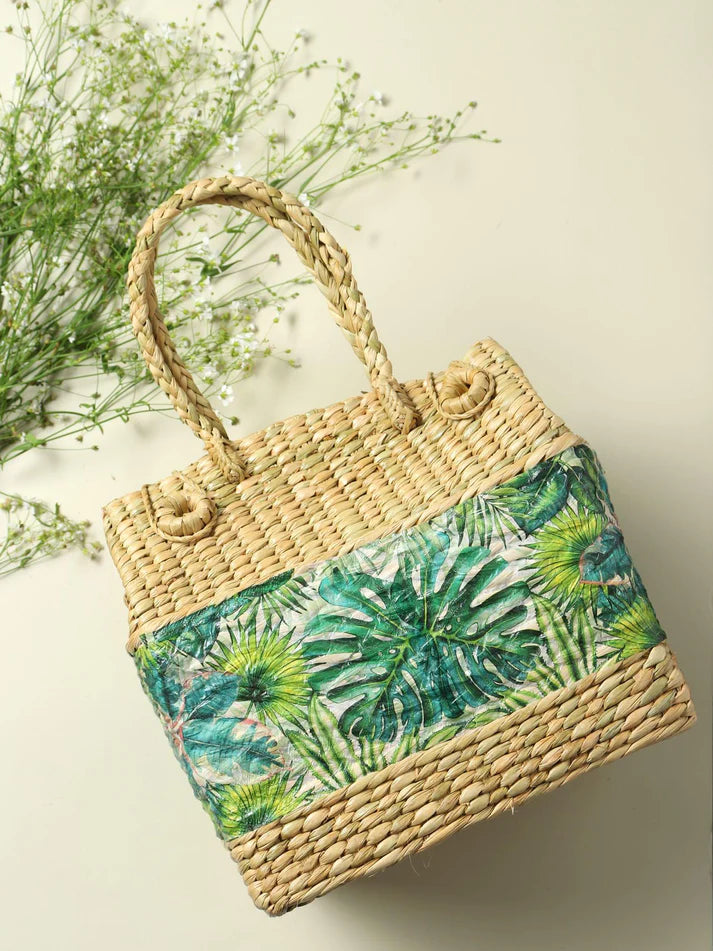 Summer is the time of year for lovely outdoor picnics, sunshine, and clean air. The appropriate picnic basket can make all the difference when you're organising a friendly get-together, a family reunion, or a romantic date. The top five picnic baskets that are ideal for savouring delectable meals in the great outdoors have been compiled in this blog post. These picnic baskets will improve and make your outdoor meal experience genuinely unforgettable. They come in both traditional wicker designs and contemporary insulated alternatives.
1. The Classic Wicker Wonder:
A typical wicker picnic basket best encapsulates the spirit of a classic picnic. Your outdoor experiences will have a touch of elegance thanks to these classic baskets, which emanate charm and nostalgia. Look for a container made of robust wicker that has a roomy interior and sections to keep your food and utensils separated. Choose one with a sturdy lid and handles for
2. The Versatile Backpack:
For those who prefer a more hands-free experience, a picnic backpack is an excellent choice. These stylish and practical backpacks are designed to carry all your picnic essentials comfortably. Look for a backpack that features insulated compartments to keep your food and beverages fresh and cool. Additionally, check for extra pockets and compartments for storing utensils, napkins, and other accessories. With a picnic backpack, you can explore hiking trails or visit parks with ease while enjoying a delicious outdoor meal.
3. The Modern Insulated Tote:
If you're looking for a lunch basket that combines style and functionality, an insulated tote is a fantastic option. These contemporary designs feature insulated interiors that help keep your food at the desired temperature. Choose a tote with a waterproof lining to prevent leaks and spills, and ensure it has sturdy handles or a comfortable shoulder strap for convenient carrying. With an insulated tote, you can enjoy chilled salads, sandwiches, and refreshing drinks without worrying about their freshness.
4. The Compact Picnic Hamper:
If you're planning a cosy picnic for two, a compact picnic hamper is an ideal choice. These smaller-sized hampers are perfect for intimate picnics in the park or on the beach. Look for a hamper with compartments and straps to securely hold your plates, glasses, and cutlery in place. Some models even come with built-in coolers or insulated compartments to keep your food and drinks cool for an extended period. With a compact picnic hamper, you can create lasting memories while savouring a delightful meal with your loved one.
5. The All-in-One Picnic Set:
For those who want a comprehensive picnic solution, an all-in-one picnic set is the way to go. These sets typically include everything you need for a successful outdoor dining experience, including plates, glasses, cutlery, napkins, and even a blanket. Look for a set that comes with a durable carrying case or a backpack for easy transportation. With an all-in-one picnic set, you'll have all the essentials in one place, allowing you to focus on enjoying the beautiful surroundings and scrumptious food.
A well-equipped picnic basket can enhance your outdoor dining experience and turn an ordinary meal into a memorable event. Whether you prefer the classic charm of a wicker basket or the convenience of a modern insulated tote, there is a picnic basket out there to suit your needs. Consider your preferences, group size, and the type of outdoor activities you'll be engaging in when selecting the perfect picnic basket. With these top five picnic baskets, you'll be well-prepared to enjoy delightful meals and create lasting memories during your summer adventures.