How to Decorate Your Wedding With Cane and Fruit Baskets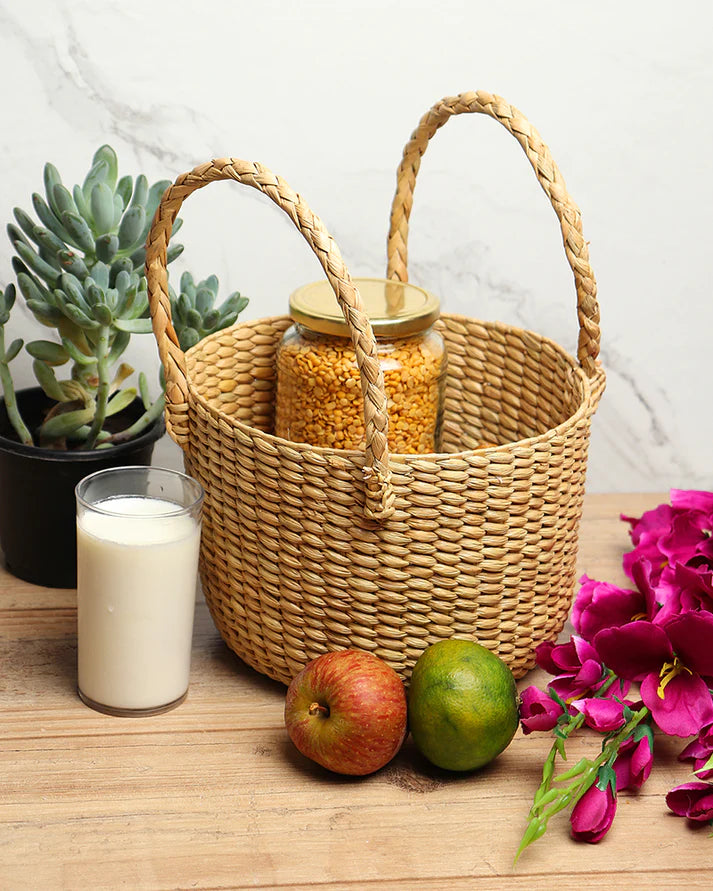 When it comes to wedding decor, couples are constantly seeking unique and creative ideas to add a touch of personality to their special day. If you're planning a rustic or bohemian-themed wedding, incorporating cane and fruit baskets into your decor can bring a charming and organic feel to your celebration. In this blog post, we'll explore creative ways to use a cane and fruit baskets to decorate your wedding, adding natural and rustic elegance to the ambience.
1. Delightful Centerpieces:
Cane basket make wonderful centrepieces for your wedding tables. Fill them with an abundance of fresh fruits like apples, pears, grapes, or even citrus fruits like lemons and oranges. The vibrant colours and textures of the fruits will create a visually appealing and appetizing display. For an added touch, you can intertwine some greenery or floral accents such as baby's breath or wildflowers. These centrepieces will not only look stunning but also serve as a treat for your guests to enjoy during the reception. 
2. Charming Aisle Decor:
Create a picturesque aisle by lining it with cane baskets filled with flowers, petals, or even herbs. Hang the baskets from shepherd's hooks or place them on the ground intermittently. The baskets can be adorned with ribbons, twine, or lace to match your wedding theme. This unique touch will create a whimsical atmosphere as you make your way down the aisle, adding a touch of natural beauty to your wedding ceremony. 
3. Graceful Hanging Installations:
Take advantage of the versatility of cane basket by incorporating them into hanging installations. Suspend baskets at varying heights from trees, arches, or pergolas, and fill them with cascading flowers or greenery. This ethereal display will add a sense of enchantment to your outdoor wedding venue, creating a romantic and intimate ambience for your ceremony or reception. 
4. Eclectic Decor Accents:
Incorporate cane and fruit baskets as unique decor accents throughout your wedding venue. Use them to display wedding programs, escort cards, or even favours. For example, you can place small baskets filled with succulents or mini potted plants as wedding favours for guests to take home. These charming details will infuse your wedding with rustic elegance and create a cohesive look that showcases your attention to detail.
5. Rustic Dessert Displays:
Instead of traditional cake stands, opt for cane baskets to display your wedding desserts. Fill them with an assortment of rustic treats such as homemade pies, pastries, or cupcakes. Incorporate fruits like berries or grapes to add pops of colour. This unconventional dessert display will not only tempt your guests' taste buds but also serve as a beautiful focal point, enhancing the overall aesthetics of your wedding reception.
Decorating your wedding with a cane and fruit baskets is a creative and charming way to infuse your special day with rustic elegance. From centrepieces brimming with fresh fruits to hanging installations filled with cascading flowers, the possibilities are endless. By incorporating these natural elements into your wedding decor, you'll create a warm and inviting atmosphere that reflects your unique style and adds a touch of whimsy to your celebration. Embrace the rustic beauty of cane and fruit baskets, and let them become an integral part of your unforgettable wedding day.