Home Decorating Ideas With Eco Friendly Seagrass Planters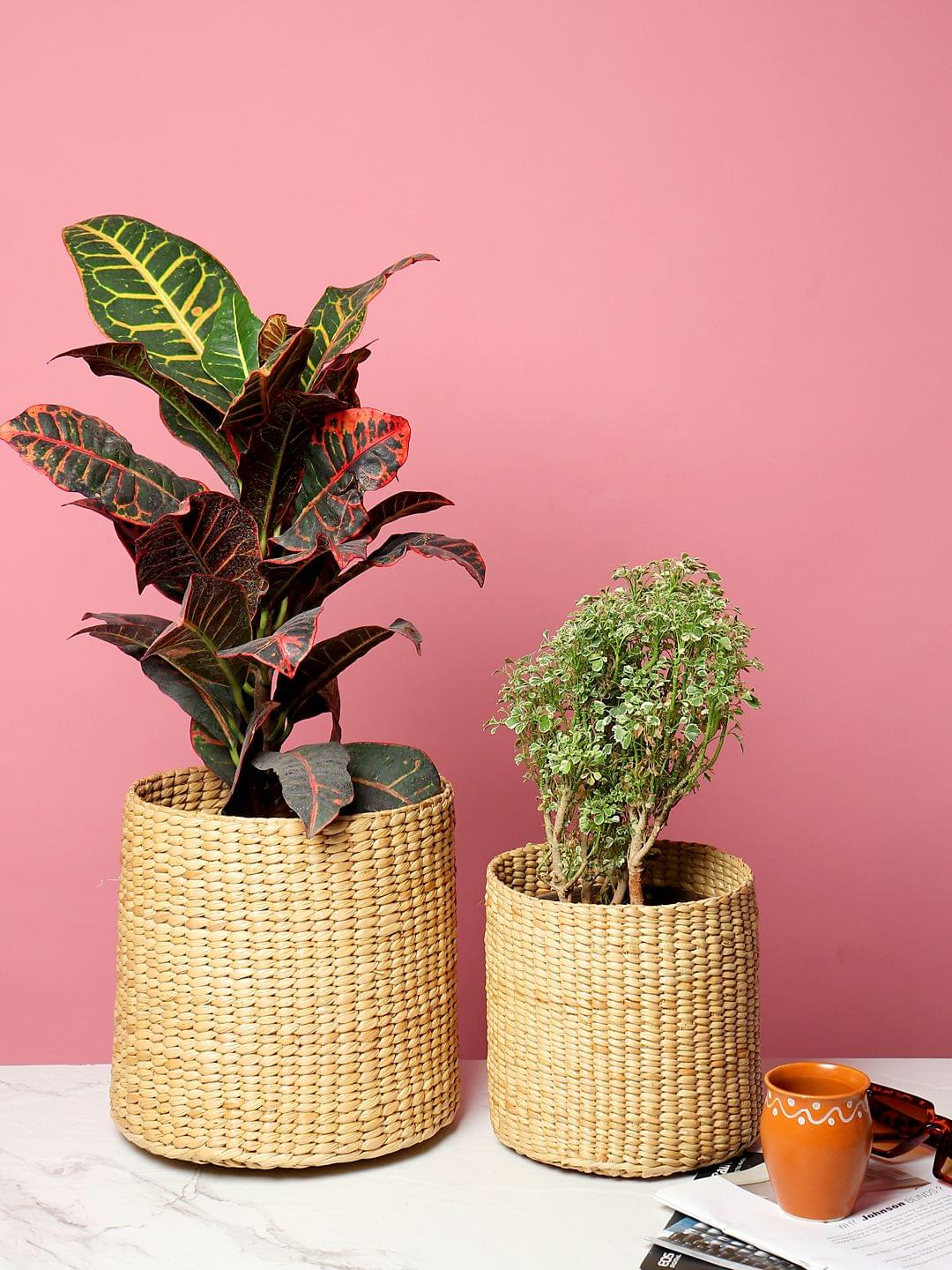 The worldwide annual temperature has risen by 0.18 degrees Celsius per decade over the last 40 years. As a consequence, five of the warmest years on record have occurred since 2015. However, as people became more aware of the environmental impact of their actions, they began to search for ways to incorporate eco-friendly practices into their everyday lives. Home design is no different. Using Eco Friendly seagrass planters is one way to add a touch of sustainability to your house decor.
Because it is a sustainable element that can be dyed in almost any colour, seagrass is a simple material to use in your interior home decor. Seagrass planters are not only visually pleasing and versatile, but they are also ecologically friendly. These planters are made of natural and renewable materials and can be used to make beautiful and environmentally friendly house decor. So without wasting any further time let us look at some seagrass planter decorating ideas and how they can help us lower our carbon footprint.
1.
Seagrass Utility Baskets - Set of 2
The Seagrass Utility Baskets are a set of seagrass plant holders with an artisan handmade artwork. These baskets add a contemporary and warm feel to the environment with their beige colour and naturally lightweight, eco-friendly, robust, and sturdy nature. These baskets are available in custom sizes to guarantee that you get the best variety for your decor. Place this dynamic duo near a large window to enable plenty of fresh sunlight to reach your indoor garden goodies. These utility baskets are 27cm long, 27cm wide, and 25cm tall.
2.
Seagrass Plant & Storage Baskets Set of 3
Seagrass Plant & Storage Baskets is a collection of three baskets that can be used for both storage and decoration. It is made of 100% seagrass, which is naturally durable, closely woven, and has a rich texture that lends a rustic feel. It comes in three various sizes. The smallest basket is 25cm, the medium one is 30cm and the large one is 35cm.
Place seagrass planters on the bookcases to add a natural touch to your bookshelf. Fill them with tiny plants or use them to store bookmarks, pens, and other reading materials.
3.
Seagrass Planter & Shelf Basket
At Habereindia, we offer artisanal all-purpose crochet baskets that are ideal for use in the home or as workplace desk plant pots. It can be used as a Jute plant container planter as well as a shelf storage basket. It is made of 100% seagrass or dry grass and is beige in colour. The dimension of the basket is 15cm in length, 15cm in width, and 18cm in height.
4.
Planter & Storage Baskets
Its lightweight design and large opening make it an excellent option for moving items from one location to another. The strap makes it easy to transport the plant outside to sunbathe. Furthermore, the beige colour and green plant in this basket are ideal for your house. This basket can also be used to take in drive-thru goodies, gather up the kids' toys, bring in the mail, and so much more. The options are as numerous as the woven textures!
This basket is available in three various sizes. The small one has dimensions of up to 9cm in length, 8cm in width, and 8cm in height.
5.
Seagrass Plant & Storage Baskets - White
No pile of laundry is too much for this Seagrass Plant and Storage Baskets. Its portability, which includes a set of handles on the sides, makes doing laundry a joy. This useful basket can also be used as a toy bin for the kids or a holder for all of your dog's necessities. Its white hue distinguishes it while also allowing it to blend in with everything, creating a cosy and aesthetic appearance.
This basket is made of seagrass and comes in three different sizes. The small basket has a diameter of 25cm, the middle one has a diameter of 30cm, and the large one has a diameter of 35cm.
6.
Seagrass Utility/Planter Baskets (Set of 2)
Don't let your stunning fresh flowers or bouquet unnoticed. Consider using this unusual planter basket as a floral vase. It serves the same function as before, but its design has been completely transformed. The seagrass blades weave together to create a beautiful texture and interest in this vase, and the margins are both rough and smooth. Fill it to the utmost with your favourite flora and fauna. It can also be used to store pens, pencils, and other office tools as a desk organiser. They will bring natural beauty to your workplace.
It is available in two different sizes and comes in a pair. The smaller one measures 23cm and the larger one measures 18cm.