Fabulous Ideas To Decorate Your Home With Quirky Baskets
Baskets are the ultimate answer when it comes to adorning your home in the most appealing ways with minimal efforts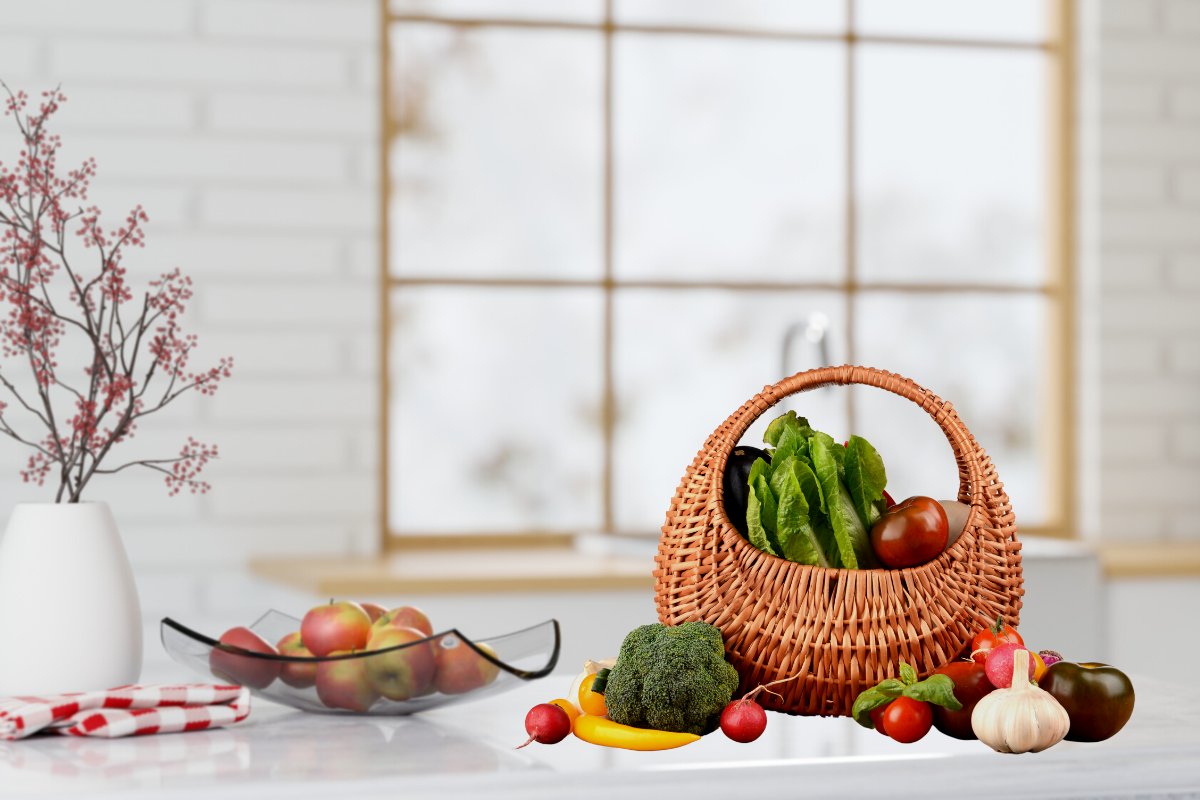 Baskets are the ultimate answer when it comes to adorning your home in the most appealing ways with minimal efforts
You may not know it but decorating your home with wicker baskets is one of the easiest ways to add style, show your personality and add a touch of beauty to your home. After all, these baskets are not just for using as trays or filling up with plants.
Here are some fabulous ideas to use baskets throughout your home as a unique decor element
As a Collection Tray On Coffee Tables
When it comes to the coffee table, you can place a wicker tray basket to let your books sit inside it. You can also add an element of decor like a mini vase or glass bottle over it to make it look aesthetically pleasing. You can also consider using a basket on the side table to put up remote controls for easy access. This way, your coffee table area will look more pleasing and organized.
Make It a Centerpiece For Dining Table
The dining space is probably our favorite place to decorate, and adding baskets there makes it even more amazing. Incorporate a basket along with flowers or planters as a centerpiece on the dining table. In addition, you can also add a pitcher of water inside the pretty basket. The options are endless when it comes to using baskets as decor in dining spaces. From adding flowers to adding dining elements, baskets can be a great addition to your decor.
Bookcase Decoration With Baskets
One of the quirky ways of decorating with baskets is on a Bookcase. That's because baskets, no matter which type, can be wicker ones or lunch baskets, add character and charm to the bookcase. First, add baskets to the bookcase, and then store things inside them. You can put these baskets on the top of bookshelves or furniture to give it an antique look. You can also place picnic baskets above the shelves to make the perfect hidden storage that looks beautiful.
At The Kitchen Counter
Kitchen counters are prone to getting messy very quickly. That's where the idea of adding quirky baskets as decor will help you manage the chaos in the right way. A basket can help you keep all the items in one place on the kitchen countertops and it also looks visually pleasing. In addition, you can also use baskets as storage places on the cabinets to make your kitchen look creative. You might not know, but these baskets are not just an amazing decor element but are also a practical storage solution.
Bathroom Decor with Wicker Baskets
Another place where you can add visual appeal with baskets is your Bathroom. You can place baskets that act as a great Laundry solution as well as to solve a common problem of Storage. Just randomly put them on the console table by the door of your bathroom or simply place them on the floor. They will act as a great place to store your towels, bathing goals, or other bathing accessories.
CONCLUSION
So, these are our best ideas to help you decorate your home with wicker baskets. There are endless possibilities to add on a visual element using all types of baskets when it comes to decorating our home.
If you are thinking of trying out the above-mentioned ideas, then it's time you check out the unique and quirky collection of baskets from HabereIndia. Here you can find an amazing collection of different baskets of great quality at unbelievable prices.