Creative Ways to Use Cane Baskets and Trays in Your Kitchen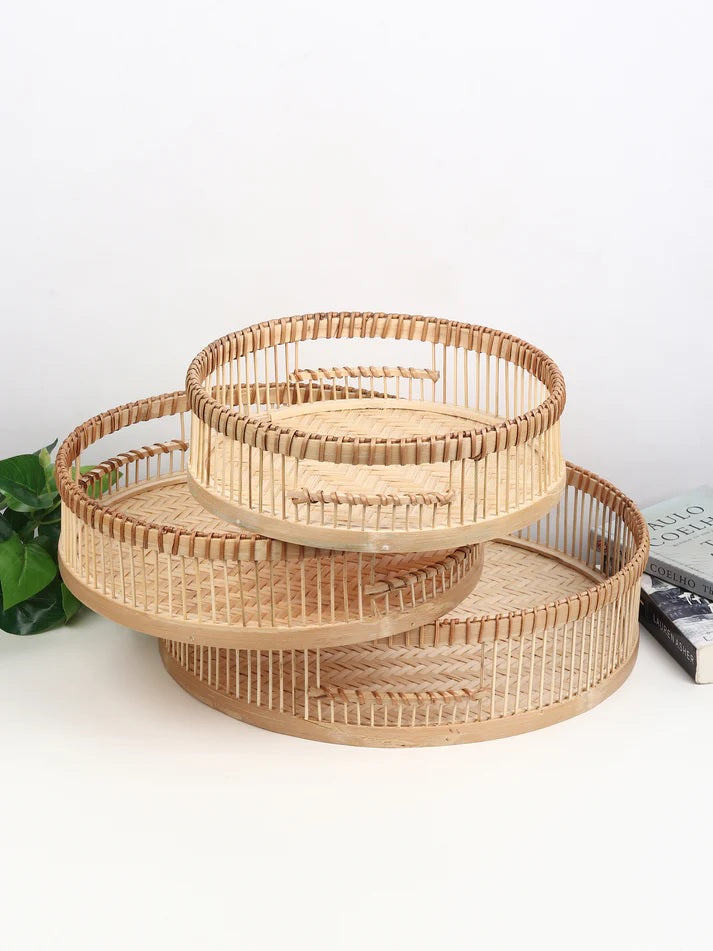 If you look around your home, you're likely to find a few baskets, but they're probably an accessory you don't give much consideration to. It's time to reconsider that idea. It can be used from carrying your lunch to the park to being a potential storage option. Here at Habereindia, we offer a wide selection of cane baskets and trays for your kitchen. These woven baskets are not only a useful storage solution, but they are also ornamental, add texture right away, and give your kitchen a wonderful handmade feel.
1.
Put wasted space to us
It's common to let the awkward area above your cabinets or atop your refrigerator collect dust. Add this Wicker Picnic Basket for items you hardly ever need to use to work. Otherwise, However, it's best to avoid keeping it too near to the stove as it might become greasy sooner than the food gets cold.
2.
Organizer your containers
Although the spice containers in your cabinet are frequently concealed behind closed doors, that doesn't mean they aren't attractive enough to display. Cane bamboo tray, can help keep some items organized. It comes with 3 trays that can be used to hold various snacks and containers that still permit simple access while maintaining a sleek and organised appearance.
3.
Use multi-tier baskets
Instead of keeping with just one woven basket, try something more elaborate. Three woven baskets are included in the Cane Handle Storage baskets, which also function as multi-tier baskets and are a stylish storage solution. This beautiful set of woven baskets is the ideal addition to your kitchen and makes a fashionable statement there.
4.
Secret Snack Storage
Tired of your children consuming candies despite your requests? Don't worry, now you can easily conceal the snack by placing it on the upper shelf of your kitchen cabinet, aka the unreachable zone, with this Cane Bamboo Basket. 
5.
Baskets used as planters
6.
Tray as a centerpiece
Apart from using tray as a serving dish, do you know it can also be used as a centerpiece? Yes, put some plants and small decorations on the tray and TADAA! You have successfully made yourself a centerpiece for your cabinet top of your kitchen.