Creative & Special Gift Basket Ideas For Every Occasion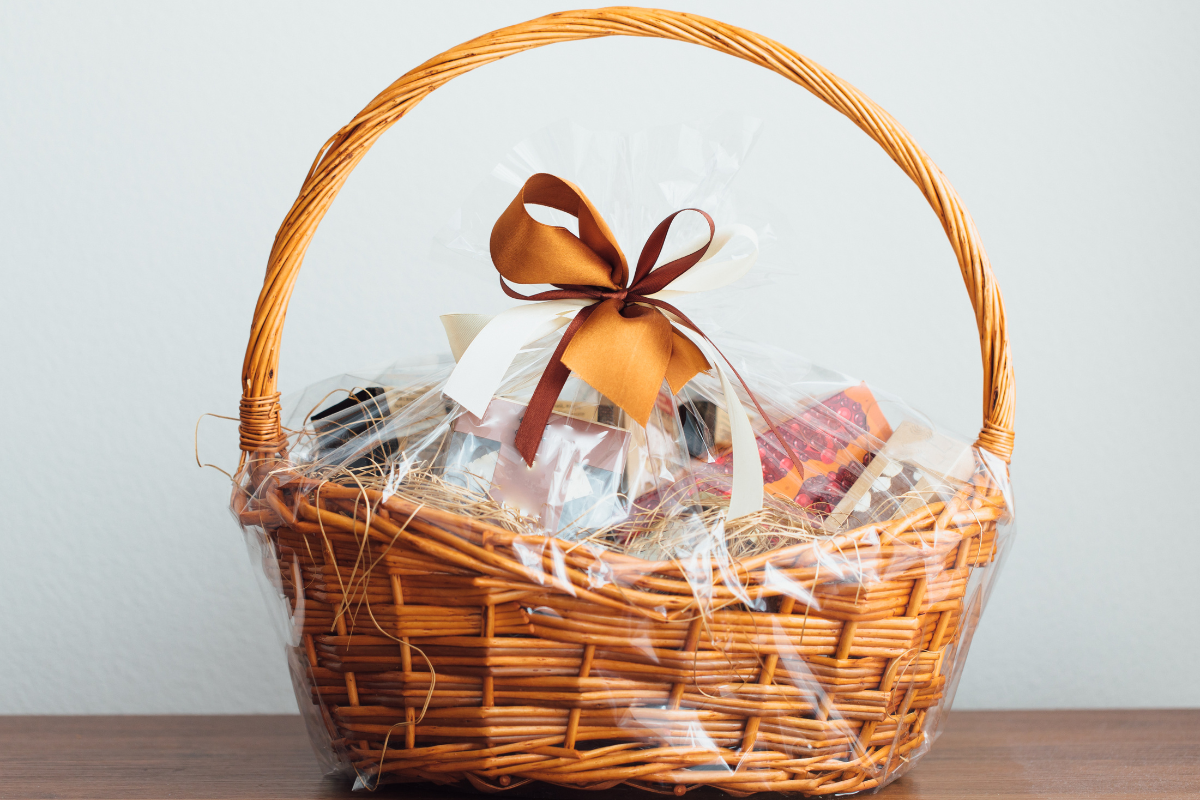 It's that time of the year when we are surrounded by happy vibes, families, gifts, and whatnot. A time we will always cherish as a memory for the years to come. What makes this festive season more special is the exchange of love, affection, and care, especially when it is turned into the form of a gift. One popular way of sending gifts nowadays is wrapping them up as a basket gift hamper. Especially during special occasions, you will find a plethora of gift hamper basket online. So, if you are thinking of gifting your loved ones a cute moment, then we are here with some great gift basket ideas for every occasion.
Special Gift Basket Ideas For Every Occasion:
Gift Basket For New Parents Or Baby
Having a new baby can be very overwhelming for new parents. No matter how much shopping is done, their needs really get anticipated. If your relatives or friends are going through the same, then an ideal gift you can choose is to make a special gift basket for them. You can decide to make a diaper gift basket, clothes, or newborn baby essentials basket. From adding cute little onesies to big packets of diapers, you can choose what you wish to add to the basket. Most importantly, remember to pack it in cute ways to make it look like a gift basket for a newborn.
Birthday & Anniversaries Basket Gift
Another occasion you can use the basket as a creative gift is during birthdays or anniversaries. Make your special one's birthday wishes come true by adding a variety of gourmet snacks, tasty treats, and chocolates to a basket. You can also add both generic and personalized snacks specific to their taste. Additionally, you can also combine this basket gift with flower hampers in decorative trays. Buy decorative trays online and then create a combo tray of flowers, dry fruits, or birthday cake to give a unique gift basket hamper.
Culinary Gift Basket Gift For Festivals
During the festive season, one unique gift basket you can choose from is by making a combo of different flavorful culinary items. For this gift packing, you can use wicker baskets. You may know what sweets or culinary items your relatives or special ones love, and then you can pull together all these things in a basket. It could be sweets from their favorite vendor to snacks and drinks from reputable brands. In fact, it is easy to come up with a culinary gift basket when you know your loved one's taste. This gift will look incredibly thoughtful to the receiver. Many professional places also choose this as their gift option on special occasions.
Coffee Themed Basket
One advantage of choosing basket gift hampers as a gift is that you get to choose what you wish to give. If you have someone who is a big coffee enthusiast, then you can curate a coffee-themed basket gift for them. Buy gift hamper basket online and include coffee-focused products like coffee mugs, different types of coffee flavors, roasts, and more. To make it more interesting, you can even add a travel mug, french press, and more. It will make the receiver happy and sustained with coffee dozes.
CONCLUSION
Gifting a gift basket is a relevant decision. Especially if it makes sure that it has items considerate to the occasion and the receiver. After all, that's the thing that makes the gift much more memorable and thoughtful. Now, you must be planning to curate basket gift hampers this festive season. So, shop for amazing baskets and decorative trays at HabereIndia. Here you can enjoy myriad unique baskets which you can use to curate your personalized gift hamper for your loved ones this upcoming festive season.