Benefits of Eco Friendly Bamboo Basket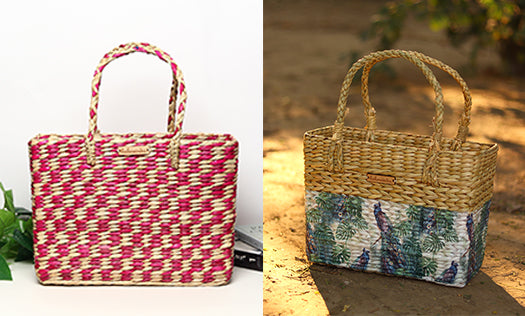 Bamboo is a well-liked and well-used material that is utilised for a range of items, as we all know. A grass plant called bamboo develops more quickly than other plants in a short amount of time. It is environmentally friendly and sustainable since it need less water to grow. It is also perfect for manufacturing bamboo baskets because it doesn't require any chemicals or pesticides. Utilizing eco-friendly items enables you to save money and lessen waste while also doing your part for the environment. We must halt the depletion of resources in the modern world because overuse of resources has put the planet in a precarious situation. An excellent strategy to protect our ecology is to use eco-friendly items.
The environment won't be negatively impacted by this natural substance. It's the ideal replacement for plastic since it has a less carbon footprint. Bamboo will entirely biodegrade in under a year! Our Bamboo baskets provide a relaxed, uncomplicated look to home organising since they are handwoven from beautifully textured natural fibres. They are as adaptable as you need them to be and are perfect for storing daily items. Presents made of artificial materials are eventually dumped in landfills. Excessive waste has a number of negative effects on the environment, including pollution and damage to wildlife. Bamboo gift baskets limit waste production since recipients can devour their gifts as trash.After using up all the contents, people can reuse the basket to create brand-new gift baskets for others or utilise it in other ways.
Bamboo baskets  possesses a mystical, innate power. It is the only natural material that can be relied upon to provide complex architectural solutions, such as scaffolding, while also adding simplicity to items like fruit baskets for the table or peaceful lampshades to uplift your spirits after a demanding day at work. These bamboo baskets are more reasonably priced.
Since bamboo baskets are overflowing with a variety of delicacies, they are excellent presents for large gatherings. Everyone in the group can take a special gift from the basket, even if you only give them one thing. As an alternative, if you give someone a gift basket, they may share it with others and still get to enjoy a nice present.