Amazing Ways to Decorate Your Home with Bamboo Baskets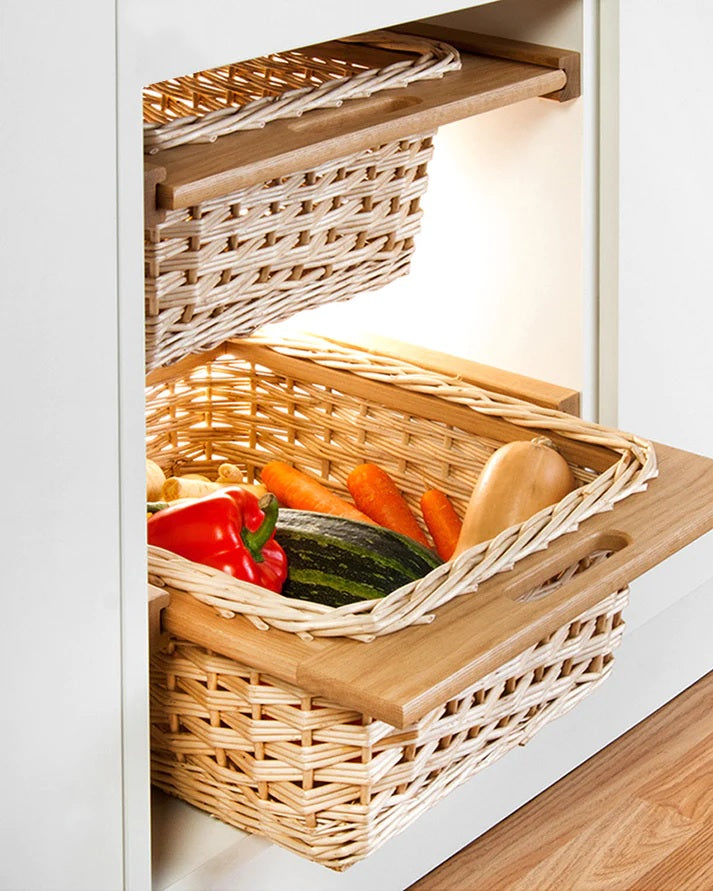 Bamboo baskets are not only functional storage options, but they also make for fantastic ornamental items in your house. These eco-friendly and sustainably made baskets can bring a little bit of nature into any room in your house. Here are some incredible ways to use bamboo baskets in your home decor.
1. Wall Decor
Bamboo baskets make for fantastic wall décor elements. To make a statement wall, you may put them on the wall individually or in groups. The baskets can be left natural or painted in a variety of colours to add interest.
2. Planters
Whether artificial or real, bamboo baskets are the ideal container for plants. You can put them on your coffee tables, window sills, or in any other area of your house. Your plants have a rustic beauty from the bamboo's natural texture.
3. Storage Solutions
Storage solutions made of bamboo are useful and adaptable. Toys, clothing, bedding, and other items can all be stored in them. When you need to store tiny objects, they are especially helpful in bathrooms and bedrooms.
4. Table Centerpieces
Table centrepieces may also be made from bamboo baskets. To make a special and organic centrepiece, you may fill them with flowers, fruits, or ornamental things. To make the basket more appealing, you might even add some LED lights.
5. Laundry Baskets
Bamboo laundry baskets are fashionable and environmentally responsible. They can be moved with ease to the washing machine and are ideal for keeping dirty garments. You may also add a personal touch by adorning them with vibrant ribbons or pom-poms.
6. Outdoor Decor
Outdoor décor may also be created with bamboo baskets. You may hang them on your porch to create a rustic touch or use them as planters in your yard. Additionally, they work well for keeping outdoor items like pillows, rugs, and umbrellas.
In conclusion, bamboo baskets are a diverse and eco-friendly method to adorn your house. They provide a touch of nature and may be utilised in a variety of ways to provide a special and tailored appearance. So why not update your home's design with some bamboo baskets right now?