A Guide to Choosing Jute Rugs for Your Living Room Online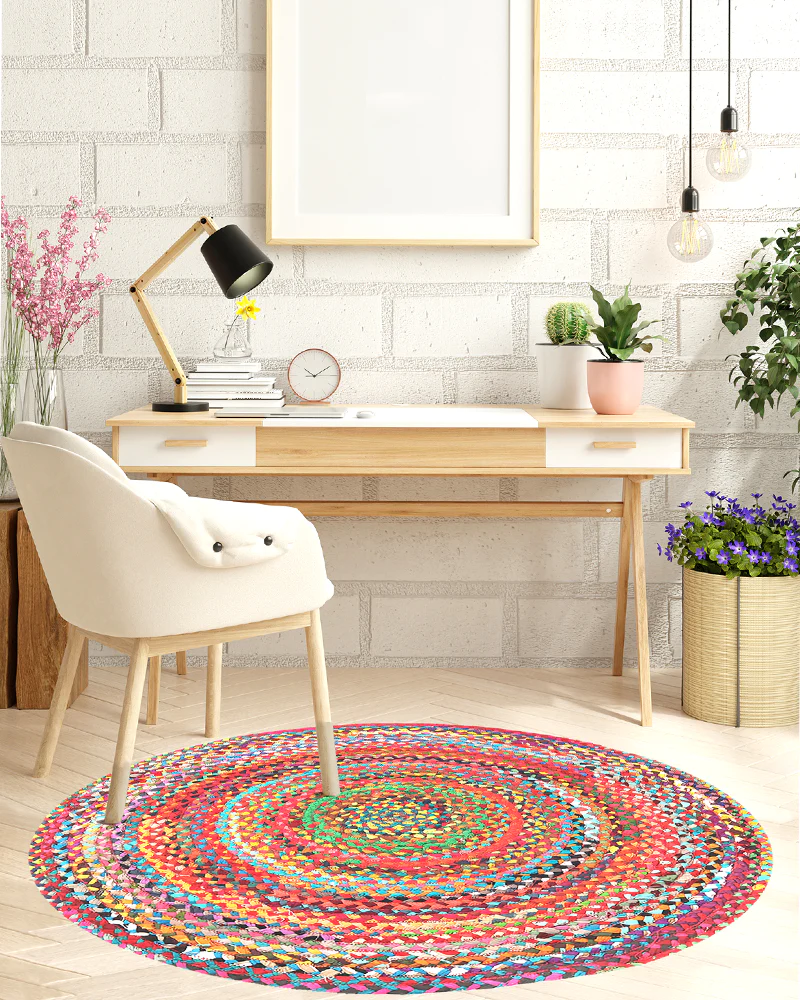 Currently, jute rugs are among the most well-liked natural fiber carpets available. Because they are the most environmentally friendly solutions available in today's globe, fashionable and trend-savvy people like to employ these décor essentials to embellish various areas. Jute carpets are a great choice if you want to give your decor a bit of an earthy feel. These beautiful carpets allow you to show your own tastes or creative side in a variety of ways. This post will walk you through the fundamentals of jute rugs and things to consider while Jute rugs online.
Hessian fibers are used in the production of jute carpets. These fibers, which are found in the stem of the plant, are necessary for creating jute rugs. Before these fibers are harvested, the jute plant must go through a special processing procedure.
The plants must first be buried in water for a maximum of 30 days following harvest. Retting is the initial stage, which aids in the breakdown of the plant's outer coat. Then, employees beat and scrape away the remaining components of the jute plant. The employees continue to work on the plant until only strong fibers are left. These leftover fibers are then cleaned and dried in order to prepare them for manufacture. These fibers must be clean, dry, and in their raw form for manufacturing.
Jute fibers are sometimes referred to as "golden fibers" because, in contrast to the plant's vibrant green color, they have a yellow undertone that glitters in the sunshine. These fibers are spun by workers into yarn or rope using a variety of ways.
The jute fibers can also be coloured, made softer, or combined with other materials to create a particular pattern. Rugs or any other textiles can also be fashioned from the jute yarn at this stage. You may hand weave using these fibers. But weaving can also be carried out by machines.
Before buying a jute rug, you need think about a lot of different things. Jute carpets may only be used to their full potential if you seek for:
Colorful details
Natural brown coloring is typically seen in jute carpets. However, you may also buy jute rugs that have embellishments made by daring artists in a variety of designs and patterns. If you come into a store selling such lovely carpets, check them out and select the one that best matches your tastes like Red Jute Area Carpet from Habere India.
Soft texture
Jute carpets made entirely of natural jute have drawn criticism from certain jute rug fans for their harsh texture. For this reason, most producers combine jute with other fibers to make their products softer. Consider purchasing Jute rugs online that are a blend of jute and other fibers if you like rugs with a softer feel like Natural Jute Area Carpet from Habere India.
Suitability
Before purchasing a Jute rugs online, you should think about the area where you plan to put it. For instance, because they are not slip-proof, these natural fiber carpets have a tendency to slide over surfaces with smooth tiles or hardwood floors .
Choose the best Jute rugs online that complements the design of your space. You cannot fail to find a good alternative among the many jute rugs that are offered. You may experiment with any rug type, including Black Jute Area Carpet or round rugs online like Round Chindi Area Rug.