Organising with Handmade Baskets
Simple yet elegant, these baskets are sure to seek attention!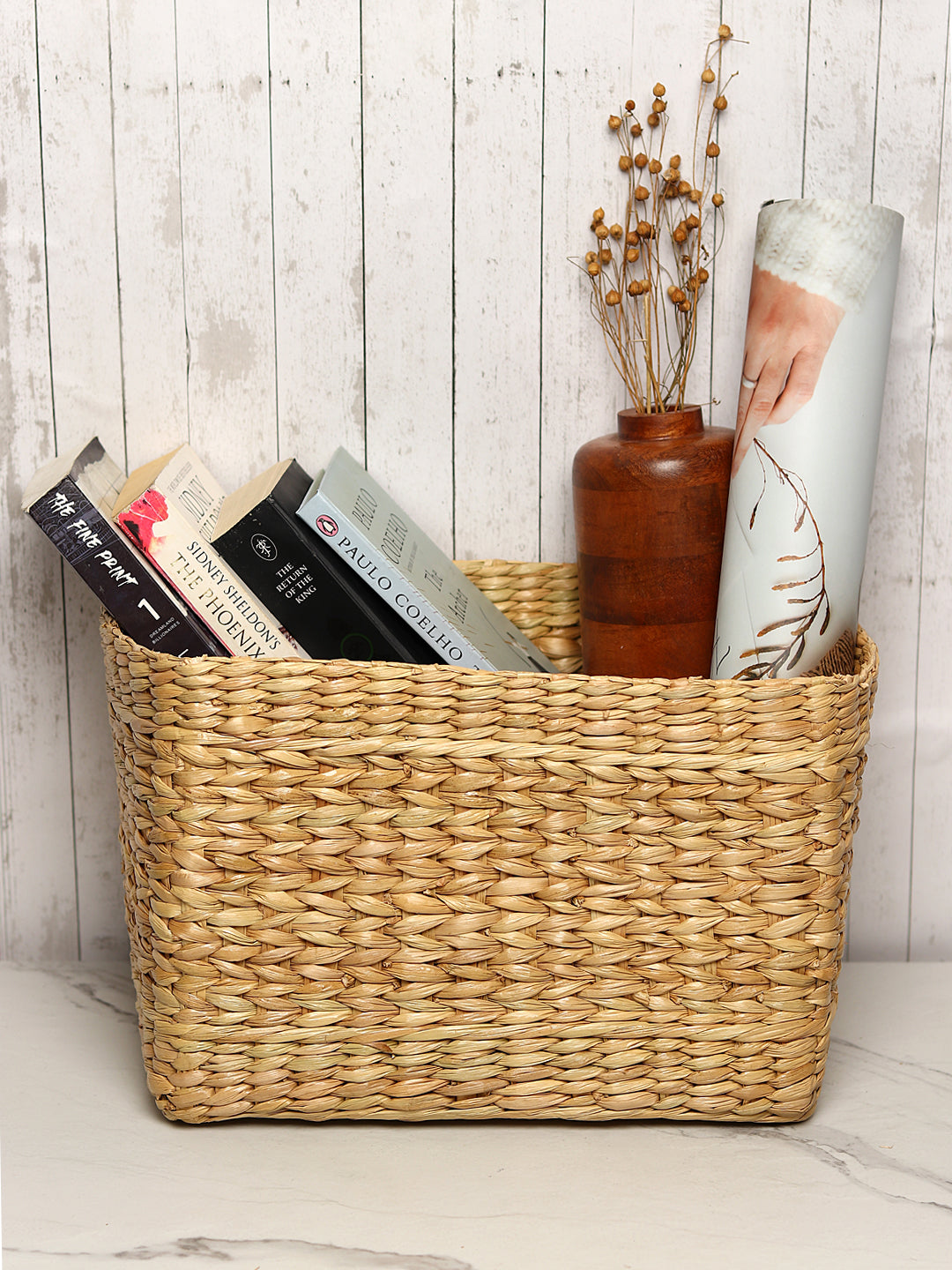 The key to a clean home is that everything should be at its place
Organising your home isn't difficult is you use the right tools.
The simple strategy is,
Discover things that needs to be organised
Buy cute baskets to store things
Put these baskets at their rightful place
Here are few seagrass baskets for you to organise your home:
1. LAUNDRY BASKETS
Is the pile of dirty clothes covering most of your room?
Our laundry basket is here to help. Put it in the corner of your room and throw all your dirty clothes in it, so that your room stays clean and you can carry them to the washing area easily.
Ways to use natural Laundry Baskets:
Throw in dirty clothes
Put clean towels in it
It can act as a multipurpose storage basket with lid cover
Keep it close to the ironing table
2. SEAGRASS ORGANISER TRAYS
Made with all natural seagrass and transformed by the artisans into a range of products that add drama to your home or workplace. The grass is dried and then coloured to make it aesthetically beautiful. 
Ways to use the seagrass Organiser Trays:
Store accessories and footwear
Keep make-up and toiletries
You can store magazines in the living room
3. SEAGRASS ALL-PURPOSE SHELF BASKETS
Woven by women artisans with utmost love and passion and with each and every detail examined carefully, quality can never be an issue at Habereindia.
Simple yet elegant, these baskets are sure to seek attention!